​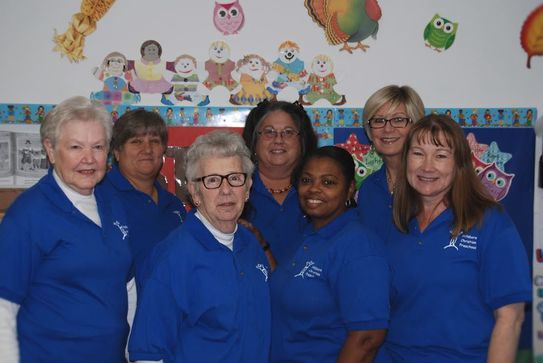 Who We Are?
Hillsboro Christian Preschool is a weekday, education ministry of Hillsboro Baptist Church that serves local children and their families by providing a loving, Christian environment that meets each child's intellectual, spiritual, physical, emotional, and social development needs.
How to Contact Us
We look forward for the opportunity to minister to your child and family. If you have questions, please contact us. As well, you are welcome to visit the preschool with your child.
Contact: Kathy Gilliland,
Preschool Director
Email:
HCPdirector@gmail.com
Phone: 434-823-5342
Join Us
We offer a nurturing, Christian environment with a friendly, loving, and experienced staff. We would love for your family to be a part of our HCP family! Hillsboro Christian Preschool is presently accepting applications for enrollment. For more information please call the preschool office at 434-823-5342 or use the links below for an application and to see our brochure. The 2018-2019 School Year begins Tuesday, September. 4, 2018 and ends Friday, May 24, 2019 .

About the Preschool

Monday—Friday
9:00 AM to 12:00 PM
Extended Day is also available from
​12:00 PM to 2:00 PM



Classes:
- 2-1/2- 3 Year Olds
- 3- 4 Year Olds
- Pre-K- 4-5 Year Olds
Tuition Rates:
5 Day Program- $280 per month
4 Day Program- $255 per month
3 Day Program- $225 per month
2 Day Program- $195 per month

Extended Day Rates:
5 Days per week- $205 per month
4 Days per week- $180 per month
3 Days per week- $150 per month
2 Days per week- $110 per month
1 Day per week- $70 per month

Additional Programs
Summer Camp runs from mid-June to early-August for 8 weeks on Tuesdays, Wednesdays, and Thursdays from 9:00 AM-12:00 Noon. Space is limited! Call for information, availability, and applications.
Follow Us On Facebook
Click
HERE
to follow us on Facebook.
6406 Hillsboro Lane / Crozet, Va 22932 / 434-823-1505